3 easy steps
to start
doing financial business at WCFCU
01.

Stop by the Credit Union

You're in luck! Membership is open to anyone who lives, worships, works, or regularly conducts business in Wayne County. Contact us about eligibility for membership at Wayne County Federal Credit Union.

02.

Open an Account

It's quick and easy to get started! Present your 2 forms of photo id and we can start the process of opening a checking or savings account for you. Once you are a member, low loan rates and ATM use will be available to you.

03.

Be Happy!

You'll have our friendly staff ready to assist you whether you wish to directly deposit your paycheck, apply for a loan, open a savings account or have the easy of using our network of Credit Unions all over the county.
Since 1961
Service
Wayne County Residents
Wayne County Federal Credit Union serves the community's educators and their families since 1961. We changed our Name and Charter in November of 2012 to Wayne County Federal Credit Union, to serve all of Wayne County. We continually add new requested services to better meet the needs of our members.
Wayne County Federal Credit Union is a federally chartered credit union serving Wayne County and their families.
An important element of our credit union is the ownership and operation by our members. We believe our members have both the right and responsibility to be active in credit union issues.
One of the ways members can participate is through volunteering service on our board of directors. We have an active and involved board.
Federal Chartered
Member Owned
Easy to use
Great Rates on Loans
Special Member Services
Money Orders–$1.50
Free Notary Service
Free Fax
Direct Deposit
Drive-thru –Saturday hours/Night Depository
Payroll Deduction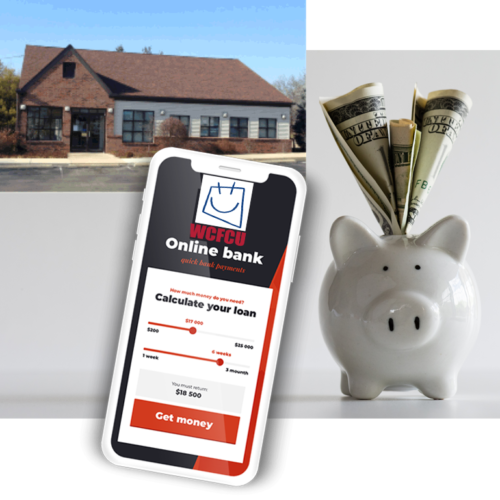 Meet Our Board of Directors
President
Nelson Bingham
Vice-President
Kenny Marshall
Secretary
Sue Auman
Treasurer
Kim Gardner
Board Members
Chris Buchholz
Chris Dunham
Diana Reed
Executive Committee
Nelson Bingham
Kenny Marshall
Sue Auman
Marketing Committee
Sue Auman
Kim Gardner
Kenny Marshall
Policy / Administration Committee
Kim Gardner
Supervisory Committee
Chris Dunham
Aleasia Stewart
Diana Reed
Nominating Committee
Karen Dunham
Federally insured
Takes 30 minutes to open an account
Free Debit Card
No maintenance fees
Direct Deposit
Federally insured
Takes $5 to open
Special Savings
Vacation Savings
Christmas Savings
Gives access to loans, credit cards, and other incentives
Use either of these websites to access a listing of ATMs around the country.  
Alliance One, a nationwide group of select-surcharge ATMs, gives you the power to access your money on your own terms.
Co-op offers a vast list of ATMs and Credit Unions in North America.
Help keep your account secure by signing up for preferences. To sign up or manage your preference settings, click here for our free management service.